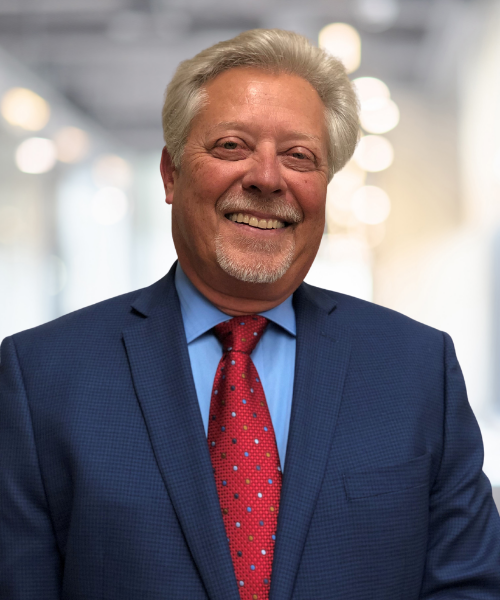 Pete Tullio has been a member of the Rancho Board of Directors since its inception in 2008 and has served as President since 2018. His association with the Rancho family began in the early 90's with the first of many golf tournaments and continued in the years following as a member of the Rancho Advisory Council, prior to the formation of the current Board.
Upon graduation from Northwestern University Law School in 1976, Pete practiced law for four years in Chicago. He decided to relocate to southern California in 1980 and went into business with his father and brother in Los Angeles. From a small vending operation, the company grew over the years into one of the largest independent office coffee and refreshment service operations in southern California. During his career Pete was a leader in both the California State Council and National Automatic Merchandising Association (NAMA), the national association representing the $42 billion U.S. vending and refreshment services industry.
Pete served on the NAMA board for 10 years and was Chairman of the Board from 2013-15. During his board service he was very involved in advocacy and industry education, at both state and federal levels. Pete retired in 2017 and now lives in the Palm Springs area. He and his wife Carol have been blessed with three children and three beautiful granddaughters. Golf and travel have now become a way of life.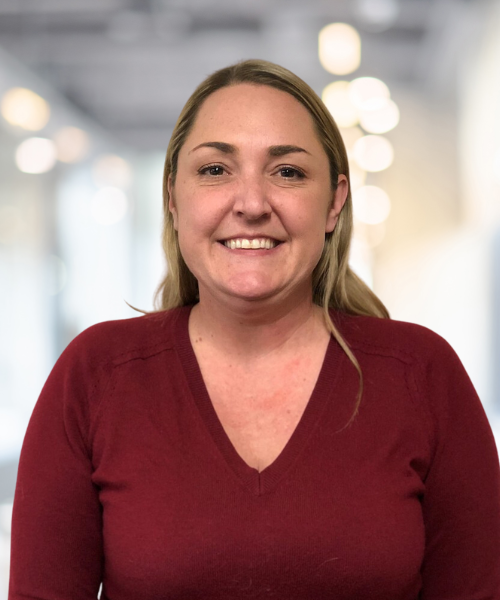 Melissa has served on the board of Rancho San Antonio since 2013. She is the first woman to serve on the board and has been an integral part of increasing diversity of new directors. She is currently the Treasurer of the board. In 2018, Melissa was voted one of Insurance and Risk Magazine's "Women to Watch".
Melissa Cerny serves as Area President for the Southwest Region of Gallagher Insurance. She has been with Gallagher for 10 years now. In her current role, Melissa oversees approximately 250 employees working out of 3 states. She is responsible for the strategic management and operations and service provided by her team. Under her tenure as Area President, Melissa has grown her team from a $14M revenue per year to approximately $100M per year in less than 10 years.
Prior to assuming his/her current role, Melissa worked as COO for Chapman Insurance, and independent agency solely focused on insuring the risks of nonprofit organizations. She started her insurance career in 2003 and during her 9 years with Chapman, was able to utilize efficiency strategies such as Lean Six Sigma for Service to dramatically increase client retention and employee satisfaction results.
Chapman was acquired by Gallagher in 2012 to serve as their nonprofit niche expert but due to various acquisitions and additions to the team, in her current role, Melissa oversees P&C, Benefits and Personal Lines for a variety of niches.
Awards & Recognitions
In 2010, under Melissa's management, Chapman was voted Best Independent Agency to Work for in the West by Insurance Journal Magazine.
The following year, in 2011, Chapman was voted Best Independent Agency to Work for in the United States.
That same year, in 2011, Chapman was awarded the Pinnacle Award by Marshberry for being in the top 1% of highest performing agencies in the US and the highest performing agency in their network.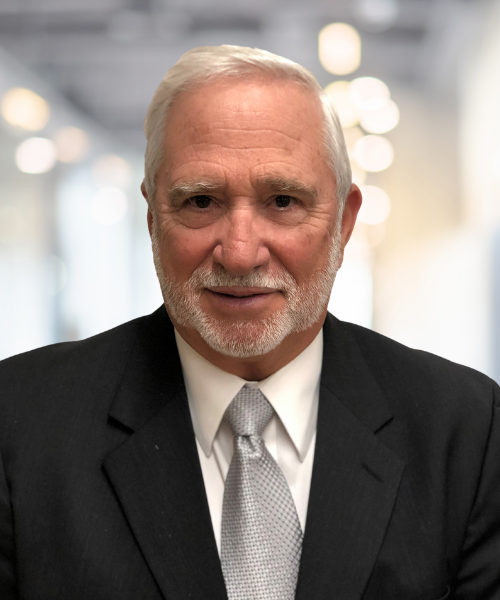 Frank Mazzeo has been involved with Rancho San Antonio since the mid-1970s and currently serves as secretary for the Board of Directors, a position he has held since Rancho became an independent agency in 2007. Prior to that he was a member of the agency's Advisory Council; and has served in various capacities over the years, including chairing several banquets and events and the annual golf tournament, and serving on numerous committees.
A Northridge resident, Mazzeo had a distinguished career in sports journalism, corporate communications, and small business prior to retiring in 1999. He also is a U.S. Army veteran, having served from 1966-1968, including a tour in the Vietnam War. He is an avid senior softball player and has had the honor of playing on numerous world/national championship teams.
Born in Hawaii during World War II, Mazzeo has lived almost the entirety of his life in the San Fernando Valley. He grew up in Burbank and moved to Northridge in 1972. Mazzeo has four adult children, nine grandchildren and two great grandchildren. He attended grade school in Burbank, graduated from Notre Dame High School in Sherman Oaks and holds a Bachelor of Arts degree from California State University Los Angeles. He worked in the sports department of what now is the Los Angeles Daily News starting in 1963, eventually assuming the department's leadership as sports editor in 1974. He was a columnist for several years and also covered virtually every major sports event in the United States – including the World Series, the Super Bowl, NBA and NHL playoffs, auto racing, track and field and the 1980 Winter Olympics in Lake Placid, NY where he reported on the U.S. hockey team's triumph over the Soviet Union known as the "Miracle on Ice."
Following his newspaper career, he went into corporate communications in 1984 and was manager of Employee Communications for Allied-Signal Aerospace and Litton Industries. He finished his professional career as a small business owner for Books Are Fun, conducting book and gift fairs at various medical centers, corporate headquarters and office complexes.
He has devoted the charitable or community service aspect of his life to Rancho San Antonio and has helped the agency grow into what is largely regarded as the gold standard in California (if not the nation) in residential care and treatment/rehabilitation of troubled male youth.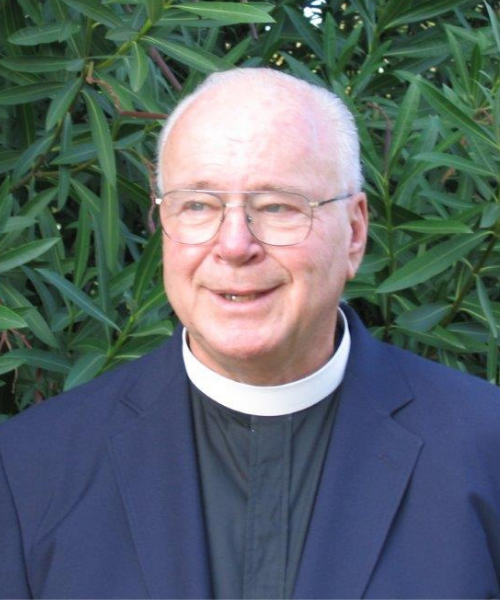 Brother John Crowe is a native of Detroit, Michigan. He is the fifth born of seven children to Edward and Bernice Crowe. Brother John moved to California in 1954. His hobbies include cooking, camping, golfing, and freshwater fishing. In 1956 and 1957, he attended Cal State Los Angeles as a Police Science major and entered the Brothers of the Holy Cross in 1958. The Brothers of the Holy Cross is a religious community whose apostolate works are social work and teaching. Brother John attended St. Edward's University in Austin, Texas, where he received his Bachelor of Science degree in 1960. He received his Master's degree in Social Work in 1966 from U.S.C. School of Social Work. He worked in the East Los Angeles area doing gang work, worked with the Special Services groups and was a parole intern for the California Youth Authority. He has worked at Rancho San Antonio as a counselor, Social Worker, Program Director, Assistant Director, and was Executive Director from 1970 to 2015.
During his tenure as director, Brother John founded Rancho San Antonio's Transitional Housing Program for young men (20 beds) transitioning from the foster care system. He developed the program and raised the funds to ensure that youth leaving the foster care system would not be homeless. To this day, Brother John has ensured that the program has sustainability into the future without any government funding. The dining hall has been dedicated to Brother John in honor of his love of cooking and his connections to the staff and youth in the kitchen. In 2022, one of the residential programs was named after him, "Brother John's House."
He has been honored by the California Department of Social Services (CDSS), Children and Family Services Division, for his valued participation and expertise in Out-of-Home Care Public Policy Forums, was named Chatsworth Citizen of the Year in 1994-95, and more recently honored by the Knights of Columbus for his ongoing service to their organization and Rancho San Antonio. Brother John is a legacy at Rancho San Antonio and to the Brothers of Holy Cross. His mission is to "serve with love" and he does so with the staff and youth at Rancho every day.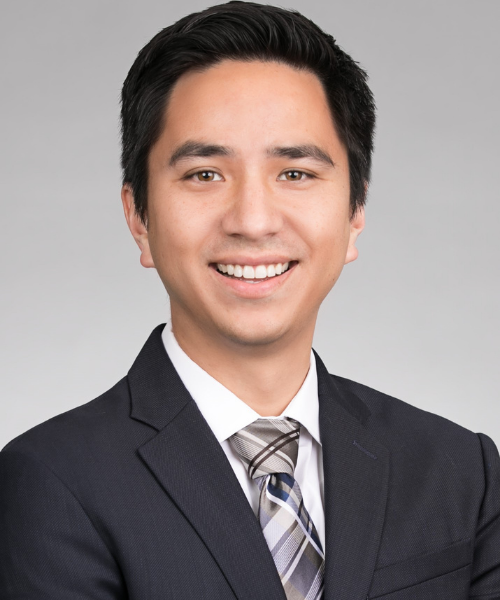 Ryan O'Pallick is an experienced Regional Human Resources Manager with Gallagher, a corporate insurance company. He has been part of Rancho's board of directors since 2018 and is focused on making sure Rancho creates the best environment for it's employees. Ryan believes that an engaged employee population is the most important factor that will lead to the successful achievement of Rancho's core mission. Ryan is a dad to two amazing children and has always had a passion for youth development. He feels blessed to be part of this wonderful organization.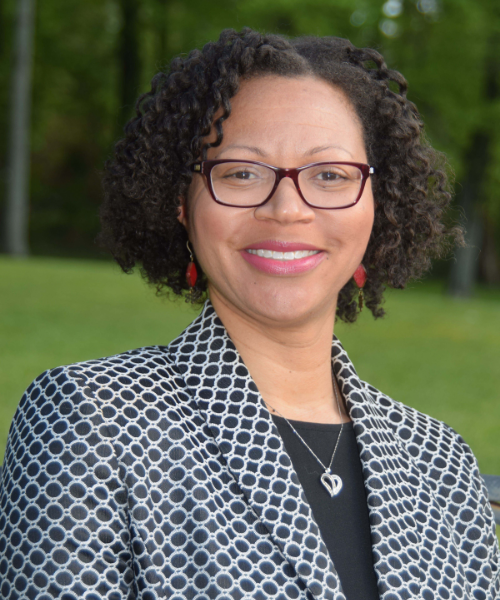 Terra N. Hall, Ph.D. is a scholar-practitioner with nearly 20 years of experience in higher education and currently serves as Associate Dean of Student Affairs for Diversity and Belonging at Pepperdine University. Born and raised in Baltimore, Maryland, she was educated at Howard University, University of Pennsylvania, and University of Maryland, College Park. Her scholarship, teaching, and practice are centered on amplifying and supporting marginalized communities and experiences in the academy, with an emphasis on race, spirituality, and wellbeing. She is guided by her faith, leaning on Luke 1:45, and the unwavering support of her family and friends, including her husband, Brant, and two sons, Brant Jr., and Chandler. Having recently relocated to Southern California, she looks forward to continuing her commitment to service, including connecting with and supporting organizations such as Rancho San Antonio. In addition to spending time with her family and cheering at her sons' athletic competitions, Dr. Hall enjoys writing, reading memoirs and autobiographies, solving jigsaw puzzles, and listening to music and talk radio. She particularly enjoys watching football and is a devoted Baltimore Ravens and University of Georgia Bulldogs fan.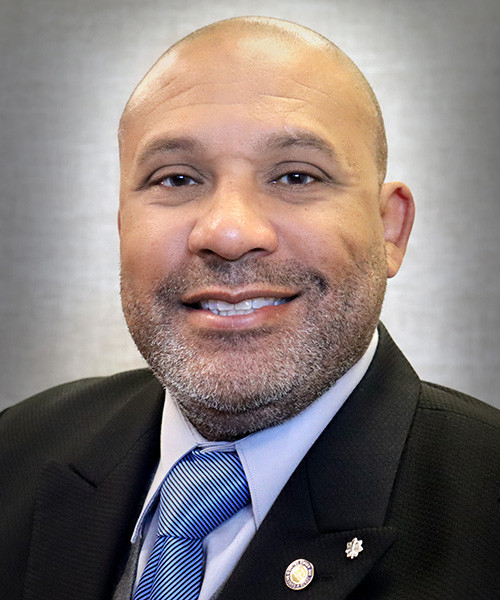 Thomas E. Ferguson Jr. is a dedicated father of four, shamelessly committed to raising up all members of society by providing a path to personal excellence to all those seeking it. Thomas has been a critical care registered nurse for 23 years with an emphasis in flight nursing and organ donation. Thomas spent four years, as a Procurement Transplant Coordinator for One Legacy here in Los Angeles, as well as, for Golden State Donor Services in Sacramento, California, providing the option of organ donation to the Greater Los Angeles and Greater Sacramento communities. Thomas was also employed for twelve years as a Heart/Lung/Kidney Transplant Coordinator at Ronald Reagan UCLA Medical Center facilitating life-saving transplants for the 250- 300 RRUCLA wait list candidates. He spent four years as a civilian Flight Nurse at California Shock and Trauma Air Rescue (CALSTAR) serving Northern California communities by providing exemplary in-flight trauma care and delivery to the closest Level I Trauma Center. Lastly, Lieutenant Colonel Ferguson served twelve years as an Operational Senior Flight Nurse Instructor in the United States Air Force Reserve attaining 909.9 flight hours and 51.9 combat flight hours on C-17 Globemaster, KC-135 Stratotanker, C-130 Hercules, and the now defunct C-141 Starlifter aircrafts. As a retired veteran, with 24 years United States Army/United States Air Force Reserves experience including multiple combat tours in support of Operation Desert Storm (1), Operation Iraqi Freedom (1), and Operation Enduring Freedom (4), Thomas knows what it takes to be part of a synergistic team as a leader, and more importantly, as a follower and good teammate. One of Thomas's goals as a member of Rancho San Antonio Board of Directors is to put a face on the Board; to ensure staff and clients know who the Board of Directors are and what they stand for collectively and individually. He would also like to increase accessibility, within limits, to the Board for Rancho San Antonio Staff Members and Clients.
Thomas is honored to be a part of the Rancho San Antonio Family and looks forward to continuing to positively affect the lives of our clients and staff!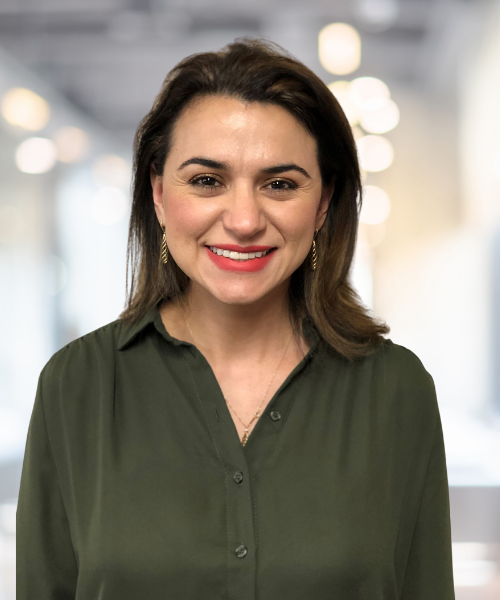 Cinthya is currently the CEO at The Aptus Group, a for-profit organization established in 2008. The Aptus Group serves under a California Department of Education NPA certification, providing especial education services to K through 12 public and private schools. Cinthya earned her Bachelor's degree in Business Administration at Loyola Marymount University and she obtained her teaching credential and a Master's degree in Education.
She grew up in Bolivia and moved to the United States as a teenager. She has served in a number of leadership positions, most notably as a teacher working with at-risk youth. She served as a Director of Operations at Soledad Enrichment Action, a nonprofit organization providing gang intervention and educational programs throughout Los Angeles County. Cinthya provides the Board of Directors a unique perspective through an educational, special education, and culturally responsive lens.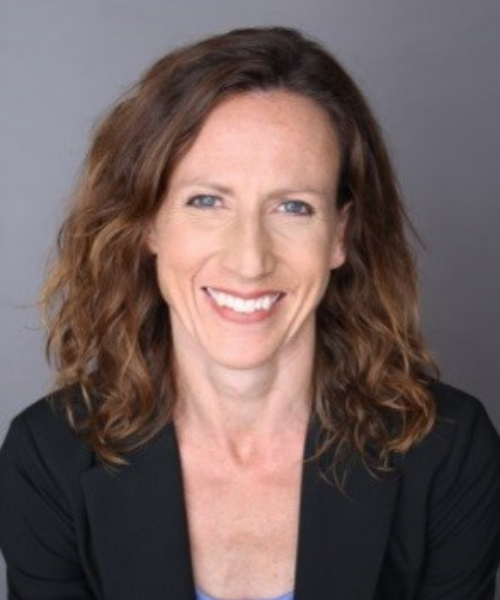 Dorsey Kleger-Heine has over 20 years of experience serving dozens of organizations in diverse capacities including as general counsel, chief operating officer and board president. Originally from Massachusetts, Dorsey graduated cum laude from the University of Pennsylvania Law School in 2002. Dorsey generously shares her experience and legal expertise as a Board of Director and is working collaboratively with the Creative Healing Arts team here at Rancho to grow the vocational elements of the program.
Prior to founding Kleger-Heine Legal Solutions, Dorsey served as the Chief Operating Officer & Legal Counsel at United Friends of the Children, a large non-profit that provides housing and education services to current and former foster youth. Dorsey also clerked on the Ninth Circuit Court of Appeals and represented a wide variety of organizations as a Senior Associate at Munger, Tolles & Olson LLP, which is consistently ranked on The American Lawyer's A-List. Dorsey also has served at-risk populations through her work as a Deputy Public Defender, Director of a Preschool Resource Center in León, Nicaragua, and Director of an Arts After-school Program in East Harlem. Most recently, Dorsey worked to reform the Sheriff's Department through her role as Deputy Inspector General for Los Angeles County.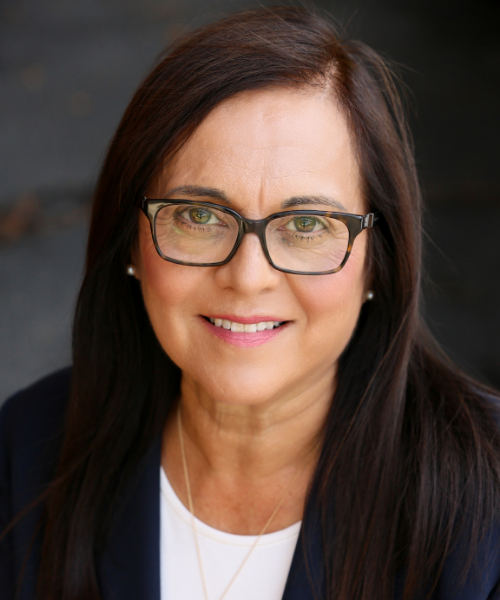 Dr. Guadalupe Herrera Simpson is an experienced educator, who has served as a teacher, college and high school counselor, Assistant Principal Counseling, Assistant Principal Instruction, Principal and District Office Administrator. She is currently an Adjunct Professor at California State University, Northridge in the Leadership and Policy Studies Department.
Her passion and mission in life has been to provide leadership and instruction to offer students in underrepresented communities an equitable educational opportunity. She began her involvement at Rancho San Antonio when she was assigned to Aggeler High School as Principal, which served the young men assigned to Rancho. While at Aggeler she worked collaboratively with the RSA staff to build an educational program that would provide the youth with a high school diploma, and a dream of post-secondary/college attainment in connection with their therapeutic program. For her commitment to students, Dr. Simpson has received special recognition in receipt of the following:
Recipient of the USC Alumni Association Widney Alumni House Volunteer Award
Recipient of the USC-PDK Research Award
Recipient of the USC-PDK President's Award for Commitment and Dedication
Commendation for Outstanding Service to District-C Parents and Schools awarded by Lieutenant Governor Cruz M. Bustamante
California Distinguished School Principal's Award The California Department of Education
Recognized by Huntington Park City Council for Extraordinary Commitment to Students
Recipient of the Mayor Bradley Golden Apple Award
Recognized by the Los Angeles Board of Supervisors for Exemplary Service to Students and Youth
She is honored to serve on the Board of Directors at Rancho San Antonio and support the leadership in servicing the emotional, educational, and social needs of the young men at Rancho San Antonio.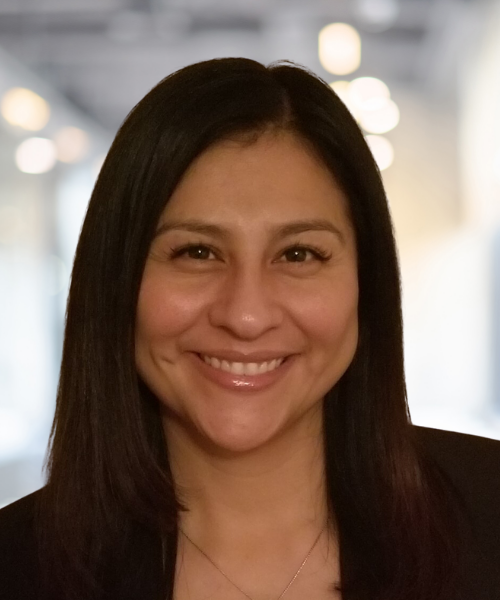 Martha is an experienced clinical psychologist who has been in the mental health field for 24 years, she made the decision to pursue a clinical career after she began to work at Rancho San Antonio in 1995 as a childcare worker. She is driven by a desire to help people manage their struggle with mental health issues. She takes pride in providing the best mental health care possible to those who are in correctional systems and those who live in the community. As a clinical psychologist her goals are to make quality mental health treatment available to as many people as possible in the community. In addition to her primary job functions, she has been a part of Rancho San Antonio's board for the last 5 years and is happy to have the opportunity to participate in an organization that helped foster the desire to want to help and give back to the community and those that are struggling 28 years ago.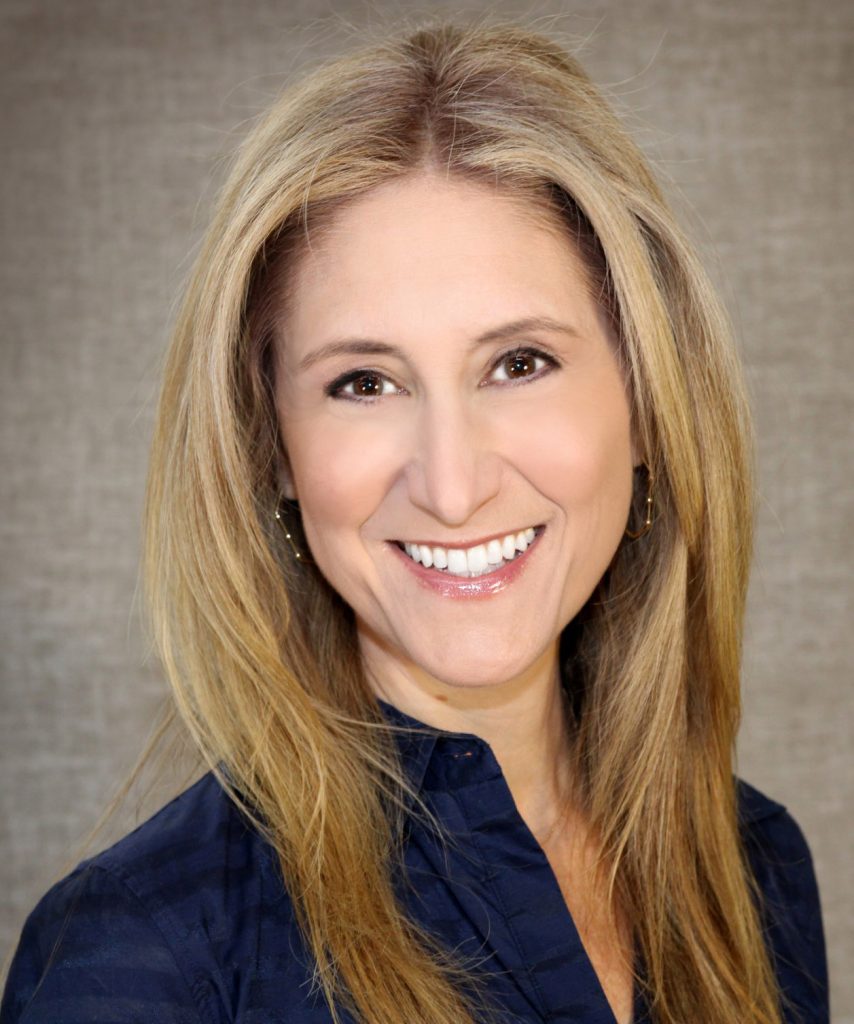 Aubree started her career at Rancho San Antonio Boys Home in 1997 as a therapist. She was a PRO-Act (Professional Assault Response Training) instructor for 20 years, ran the on-site Independent Living "Group Home," and helped countless youth transition successfully into adulthood. After approximately 15 years in direct service, Aubree moved into an administrative role at Rancho. On July 1, 2018, she was appointed Executive Director, the first female Executive Director in the agency's 90-year history. Aubree serves as the Juvenile Justice Chairperson and Board Member of the California Alliance for Children and Family Services (CACFS) and sits on the Nominating Committee at Association of Community Human Services Agencies (ACHSA).
Aubree is a Licensed Marriage and Family Therapist (LMFT) with a Bachelor of Arts (BA) degree in Psychology from University of California (UC) at Santa Barbara and a Master of Science (MS) degree in Counseling from California State University (CSU) Northridge. Her intern experience includes working with survivors of sexual abuse at the Valley Trauma Center (now Strength United), as a school counselor for the Saugus Union School District, facilitating multi-family Substance Abuse groups, and as a therapist at a juvenile placement facility for female clients and their young children. Aubree was part of the Sexual Assault Response Team (SART) through the Los Angeles Police Department responding to sexual assault crime investigations by providing on-site counseling at the hospital during forensic examination.
With experience in private practice, Aubree utilizes mindfulness and meditation personally and in her work with others. Aubree has a passion for working with disenfranchised persons and respects that everyone has a story to share. Both in and out of work, Aubree strives to respect our planet and live a life of balance, focused on the mind, the body and the spirit.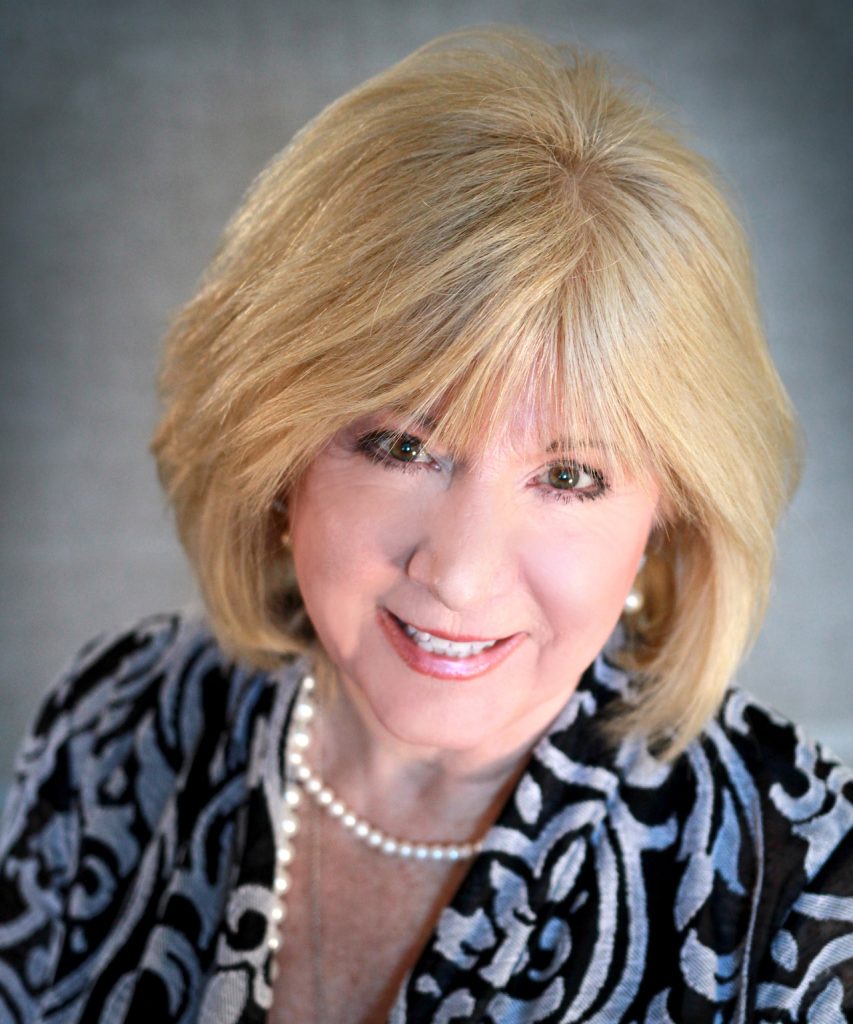 Sharon Covington, Licensed Clinical Social Worker (LCSW) and University of Southern California (USC) graduate has diverse experience in non-profit executive management, juvenile justice, residential treatment, complex trauma, substance use treatment, program development and advocacy. Her passion is helping others as demonstrated by serving in many capacities at Rancho San Antonio including Social Worker, Clinical Director, and Assistant Executive Director.
Sharon is welcome at the table when establishing/discussing policy and procedure with county partners and all collaboratives. She has served on numerous workgroups including representing Supervisor Kathryn Barger's office in Los Angeles County Care First efforts, received honors from Los Angeles County Juvenile Probation for her work in development of the multi-disciplinary team model, and received a Certificate of Appreciation for 'beyond the call of duty in treatment of juveniles' issued by former Los Angeles County Mayor Eric Garcetti.
Sharon has also worked as a consultant teaching effective communication, leadership and team development. Additionally, she has mentored social work interns and served as adjunct staff for UCLA and USC schools of social work.
Also known for her writing skills, Sharon has teamed with others on projects that led to Rancho being awarded grants and contracts. Dear to her heart, is writing the book 'Little By Little and Bit by Bit', chronicling the odyssey of a child placed out of home. This book has been used in therapy and featured in Rancho's spiritual retreat program.
Ministering to people is Sharon's love language. She is part of her churches meals ministry and has served as a facilitator for women's bible studies. Sharon appreciates gathering with and cooking for family and friends while they enjoy her food and wine pairings.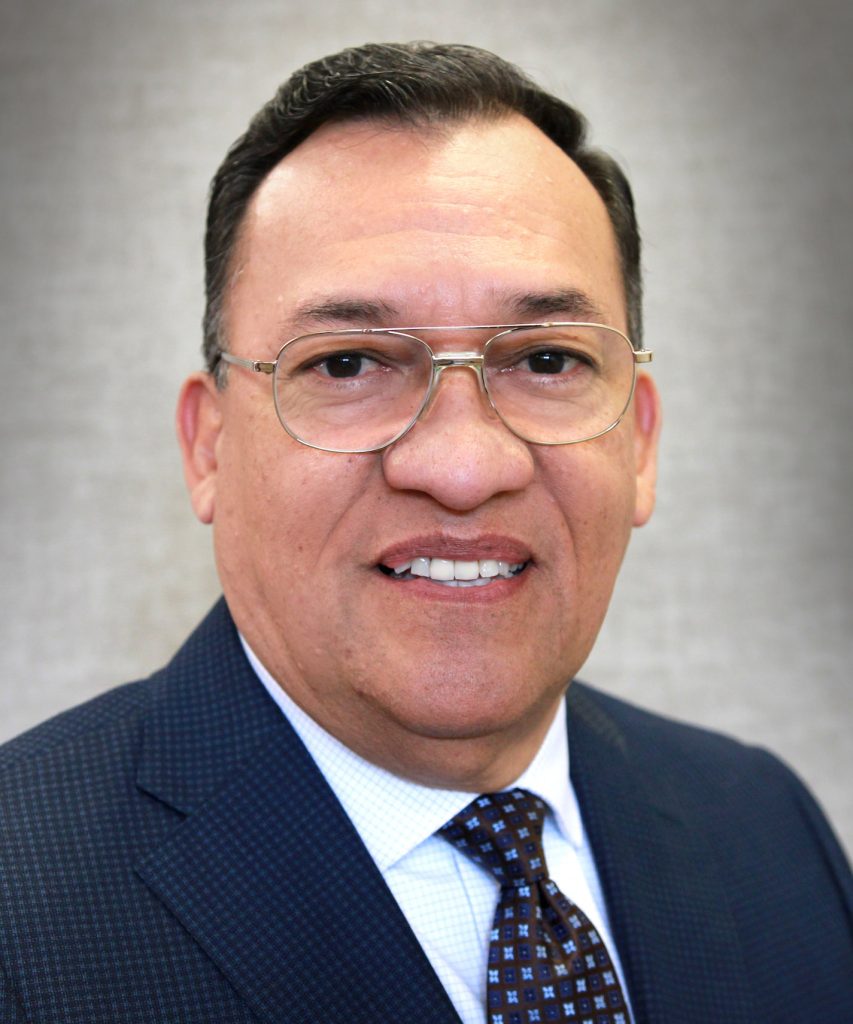 In the dynamic world of finance, Saul stands out as a seasoned and visionary Chief Financial Officer at Rancho. This role perfectly encapsulates his commitment to strategic financial leadership and organizational growth. With a robust background in finance and a deep understanding of the complexities of non-profit operations, he provides valuable direction and guidance. Through his innovative and unique approach to finance, Saul plays a crucial role in anchoring the financial health and advancement of Rancho San Antonio.
He is responsible for financial planning, reporting, forecasting, analysis, and accounting controls. Saul has spent 40+ years in accounting and business administration and the last 25 as an economic leader. Saul studied at Universidad Centro Americana (UCA) for his BS in Accounting and Business Administration degree and at Angelus Bible College for Theology and Leadership.
Saul was born in El Salvador and has lived most of his life in California. He has a passion for helping others, which is fueled by his Christian faith. This passion has led him to volunteer work in Cuba, the Dominican Republic, Mexico, Puerto Rico, and many places in the USA, and he currently leads as the senior pastor at As You Are Church in Simi Valley. Saul is an agent of positive change wherever he goes. His ability to speak two languages (English/Spanish) has allowed him to serve as an interpreter, on one occasion interpreting for as many as thirty thousand people.
Saul loves spending time with his family and enjoys writing, playing guitar and drums, listening to music, watching movies, and an occasional game of tennis and chess.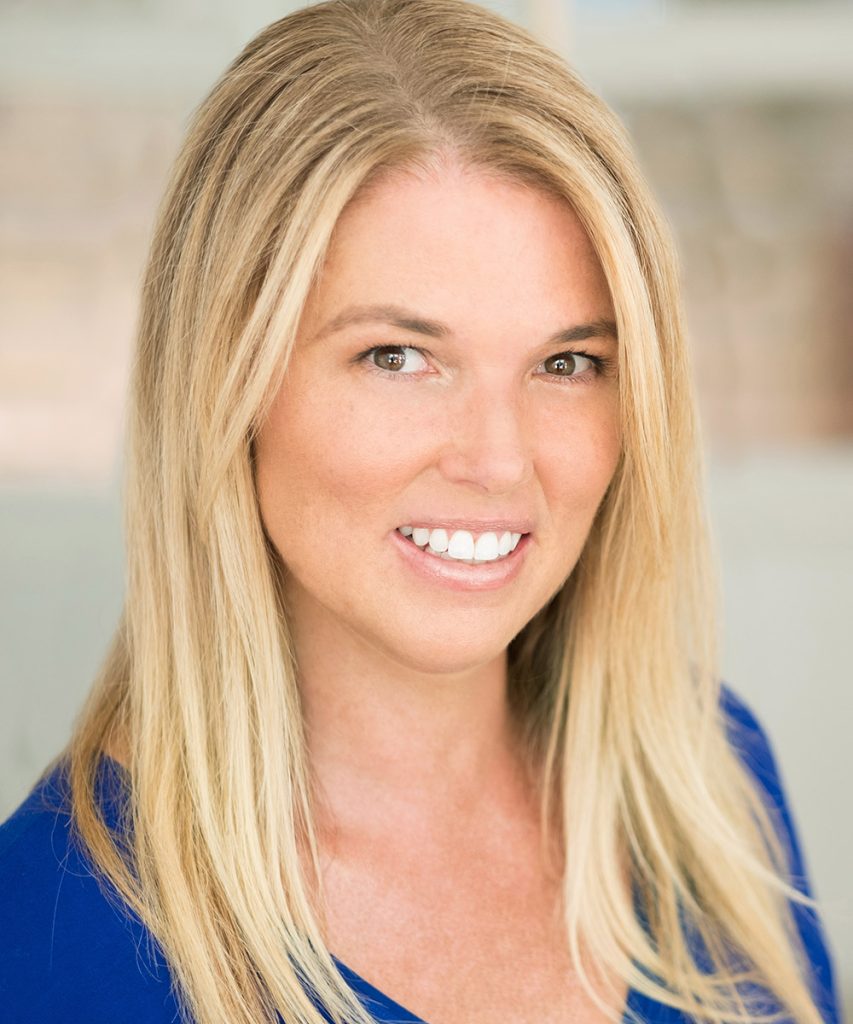 Kelley Butler, Licensed Clinical Social Worker (LCSW) is the Mental Health Director at Rancho San Antonio. Kelley began her career as a therapist at Rancho after graduating with her Master of Social Work (MSW) from the University of Southern California. She moved on to become a Deputy Probation Officer and Therapist at Dorothy Kirby Center, a locked residential treatment facility within the County of Los Angeles Department of Probation. She also worked as a School Based Probation Officer at Garfield High School in East Los Angeles. After 7 years of service with Probation, Kelley moved back to her roots in Boston and took a position as Program Director of the Germaine Lawrence Diagnostic Center, a residential treatment program serving adolescent youth. Two years later, Kelley returned to Los Angeles to work with Homeboy Industries providing aftercare services to youth transitioning out of LA County Probation Camps. Following her work with Homeboy Industries, Kelley returned to LA County Probation and served as a Deputy Probation Officer in the LA County Juvenile Mental Health Court. She then went on to work at Counseling4Kids, a community-based agency in Los Angeles County, where she served in different roles, as a therapist providing in-home mental health services to youth in foster care and as the Director of Outpatient Programs. Kelley worked for several years as a Supervising Psychiatric Social Worker with the Los Angeles County Department of Mental Health and then decided to leave and pursue a private practice, while continuing to work with Counseling4Kids as a contracted therapist. In 2018, coming full circle back to Rancho, she accepted the position as Mental Health Director to assist with obtaining and implementing a new contract with the Los Angeles County Department of Mental Health.
Kelley is licensed in CA and MA and is a Complex Trauma Treatment Affiliate, within the Complex Trauma Training and Treatment Network, an international affiliation of leading clinical, training and research experts in the field of traumatic stress. Among her areas of training, certification, and expertise are EMDR (Eye Movement Desensitization and Reprocessing), ARC (Attachment, Regulation and Competency), ACT (Acceptance and Commitment Therapy), CPP (Child Parent Psychotherapy), IPT (Interpersonal Psychotherapy), MAP (Managing and Adapting Practices), Seeking Safety, Solution-Focused Therapy, and TF- CBT (Trauma Focused Cognitive Behavioral Therapy.)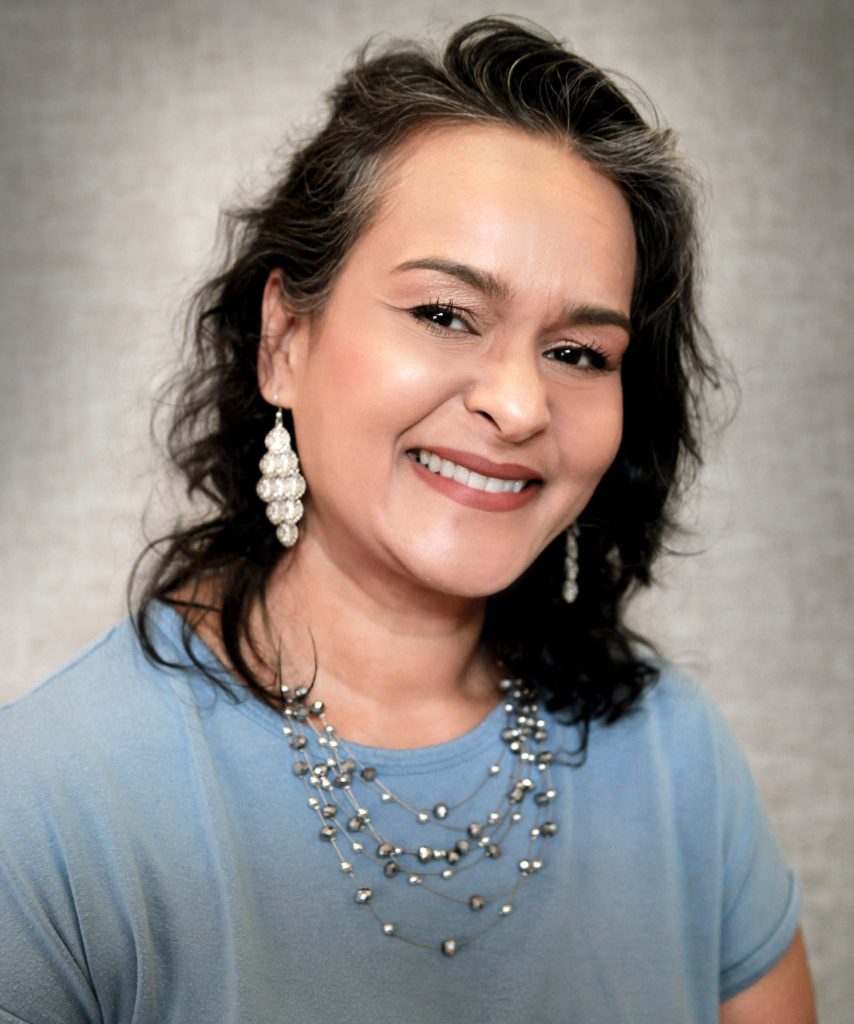 Zeena's heart for serving started in her early childhood as she grew up with parents from India and Singapore and witnessed the needs of people from various backgrounds during travels worldwide as well as here in Los Angeles. While a young undergraduate student at University of California (UC) at Berkeley, she was further inspired by anthropologist Margaret Mead's famous quote, ""Never doubt that a small group of thoughtful, committed, citizens can change the world. Indeed, it is the only thing that ever has." It led her to begin working internationally with children and families in places like Ecuador and Ghana.
Then in 2000, she returned to the United States and began her path in clinical work. After receiving her Master of Science (MS) in Counseling from California State University (CSU) at Fullerton, she became a Licensed Marriage and Family Therapist (LMFT) and over the years moved progressively into more leadership positions. She loves to think strategically and problem-solve, on both a micro and macro level, in order to provide quality mental health and other services to the clients and communities we serve.
Zeena began working at Rancho in 2018, when Rancho became a Short Term Residential Therapeutic Program (STRTP) and was specifically hired to help obtain and implement the Los Angeles County Department of Mental Health (LACDMH) contract. Since then, she has been integral in the starting additional contracts/programs. Zeena has worked in LACDMH contracted agencies for the past 20+ years, starting as a case manager.
In addition, Zeena speaks Spanish proficiently. She also holds a Bachelor of Arts (BA) in Development (international) Studies from UC Berkeley and completed coursework for a PhD in Education focusing on human development from Claremont Graduate University. Zeena and her husband have 4 adult children and an adorable granddaughter. She enjoys comedy shows and long walks as well as traveling and learning about new cultures/languages. After work, Zeena enjoys Zumba, Pilates, and listening to inspirational books. During downtime, she also loves a good nap or a massage.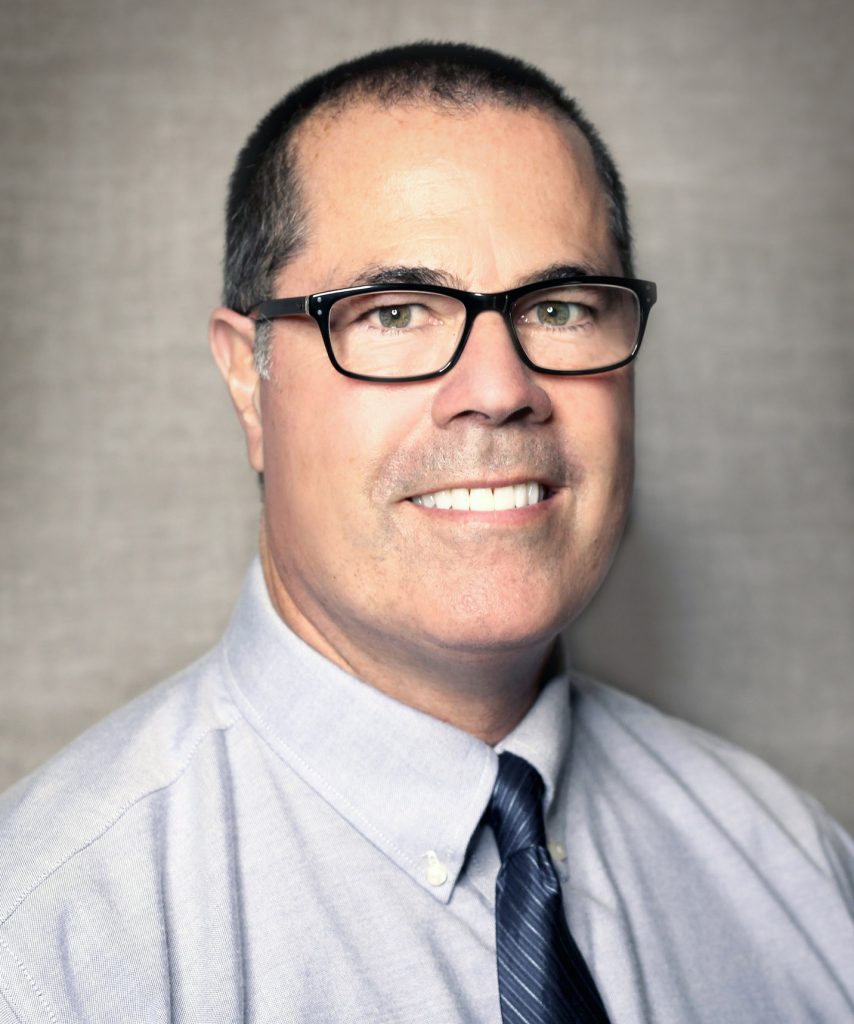 Troy McNair has been a steadfast leader at Rancho San Antonio for over 30 years. He has a passion to serve people with honesty, confidence, and dependability. His life experience helped prepare him for working at Rancho. Playing football on a collegiate level helped Troy learn about work ethic, teaming, and positive thinking. Troy graduated from the University of Washington in 1991 with a degree in psychology and began working at Rancho in 1992 as a direct care staff. Youth always felt heard by Troy and he became a role model to many youth over the years. Based on his positive attitude and stellar performance at all he does Troy has held several key positions at Rancho and has been a mentor to many staff. By 2002, Troy worked his way up to the administrative team as the Residential Director where he continues to help others grow and prosper."
Effective crisis response is a cornerstone of work in the field of residential treatment with juvenile justice involved youth. Troy was among one of Rancho's first PRO-Act (Professional Response Crisis Training) instructors and trained hundreds of staff over an 18-year period of time.
His role touches all aspects of agency functioning. He supervises the Physical Plant Director and helps to oversee the needs of a 20-acre facility. Recently Rancho has undergone program expansion and Troy has oversight of the residential aspects of four newer programs. Leading programming efforts, Troy works closely with the training department as well as activities department.
Troy has a beautiful family and enjoys his wife, children, and grandchildren. The family enjoys camping, water sports and watching movies together.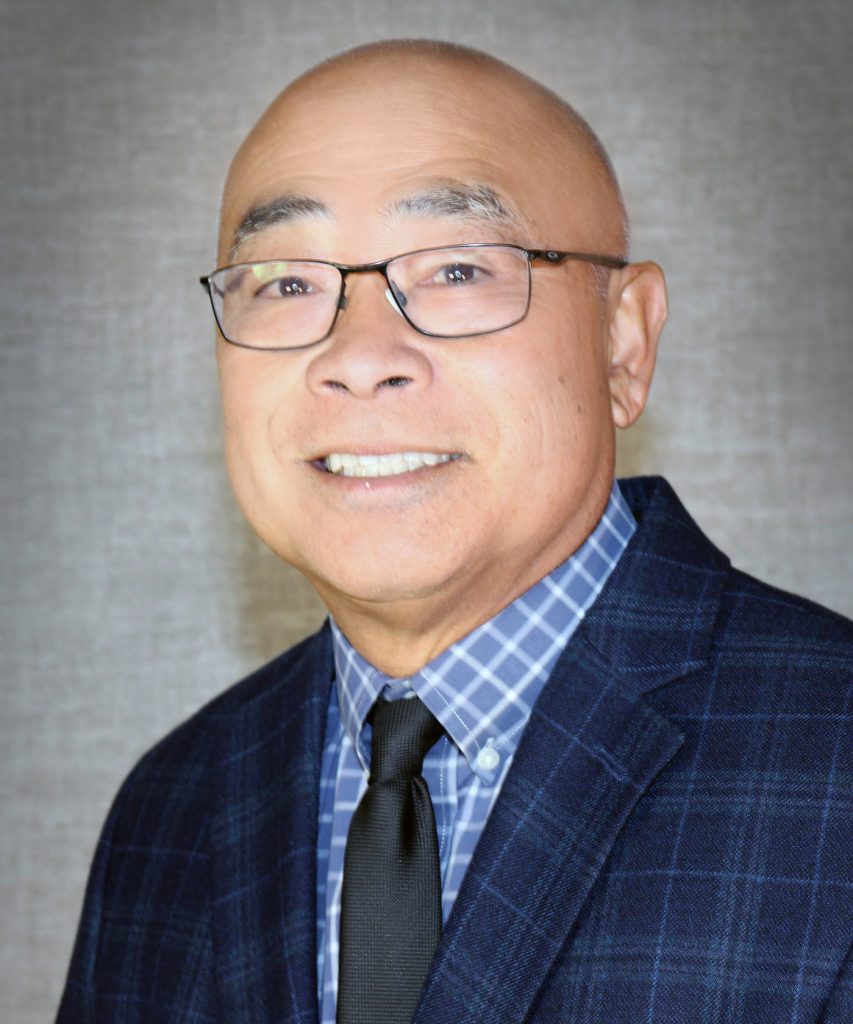 Brian Yabu has been the Human Resource Director since March of 2001 after working over 20 years in a variety of positions with the clients at Rancho San Antonio with a BS in Business from California State University of Northridge (CSUN). He is a current member of the operation team and is a Licensed Administrator for STRTP and Group Homes in California. Brian is a son of native-born California Parents who both were in the Japanese Internment Camps during World War II.
Brian is married to Patricia Yabu who worked as a Social Worker for Rancho San Antonio for 29 years. They both served a combined 70 years at Rancho San Antonio and are parents of 2 great young men that consider Rancho San Antonio part of their home.
Retired Technology Leader
Retired Principal
(Reno School District)
District Manager
(Farmers Insurance)
Retired Supervising Deputy Probation Officer