WHAT ARE YOU THANKFUL FOR THIS YEAR?
I am grateful for a lot of people this year. I am thankful for all the people that are in my program; my family, staff, friends, and even everyone that had left due to the things I did in my past.
They help me push myself so I can show everyone that I am the person everyone likes to name me. Everyone here supports my journey to becoming the better person I wish to be.
When I first came here, I did not want to receive some of the help. I was in the state where I didn't want to trust anyone, and I wanted to push everyone away. It was hard for me to open up because everyone I cared for had left and I was in the state of depression and wanted to run away… I was a mess.
I was so caught up with who kept leaving that I forgot to look at who was there for me still. I know I still need a lot of help but thanks to my support team expanding more than decreasing, I know that when I leave, I will have so many people that were there by my side and I will be able to know this even in my darkest days.
I promise that I will become a new person by the time I leave and that no matter what, I will keep pushing to show everyone that I am not what people have once labeled me. I will show everyone that supported me that their hard work was not for nothing. Thank you.
– A current Rancho Youth
Heal And Be Heard
A note from the executive director
How many of our newsletter readers have used the power of words and music to heal? Whether it is a breakup, a death or major loss, the cathartic art of putting words to paper or listening to a certain song over and over can provide comfort for the soul.
I have different streaming stations for different moods that can literally transform my state of mind. When driving, I have even pulled over to put thoughts down on paper that a song evokes in
me.
Well, we are not the only ones. Our youth at Rancho have figured this out too and as a result, we have created our popular and innovative Creative Healing Arts Program.
Started as a small specialty group that has completely taken off, the Creative Healing Arts Program combines trauma informed care and nontraditional music therapy to empower youth and provide a platform for youth with histories of traumatic experiences and societal marginalization to have a voice and to "Heal and Be Heard."
Rancho is launching a major renovation to an existing garage to build out a state-of-the-art music studio and creative healing arts facility. We are working with a local studio designer and our goal is to raise money in two phases for two different rooms.
I would like to invite you to join us in our fundraising efforts to feature your name on a vinyl,
gold or platinum record on our "wall of fame" (see flyer insert for details). So often, benefactors share that they want to know specifically what their dollars are contributing to. This project cannot happen without your generous support. Please consider sharing the flyer with companies as well as individual donors. The song dedication on my vinyl record is "Hallelujah" by Rufus Wainwright.
The word hallelujah is used to exclaim celebration, gratitude, and revelation.
Hallelujah for your support!
Things happen for a reason. Last year, Rey came back to Rancho for his first visit since graduating almost 20 years ago. He said he felt called to visit and find a way to give back.
Rey was excited by all the new program opportunities and wrote a letter about his experience at Rancho. We wanted to share the following excerpt from that letter. Today, Rey is a successful young man and father. Rancho is so proud to call him an alumnus.
…Shortly after I was told I would be going to a place called Rancho San Antonio Boys Home of the West. I had never seen a place like this. We had three meals a day when I used to only eat once a day or not at all. I became involved in sports, I played them all and began to love being fit.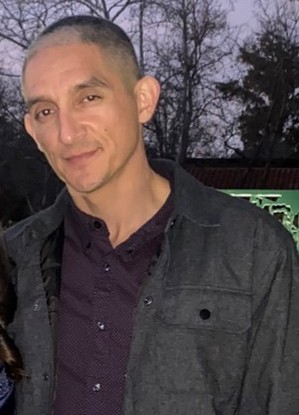 I had never seen a place like this. We had three meals a day when I used to only eat once a day or not at all. I became involved in sports, I played them all and began to love being fit. I spent a long-time attending group sessions and not sharing my past. I thought I was different because I did not have a drug problem, I was never in a gang, and I wanted to go to school. I quickly realized I was every one of those boys and they were all me. I was pushed to own my past actions and disclose my inner pain.
I was not ready. I attended Al-Anon meetings and learned about addiction. I learned I was addicted to misery; my life had conditioned me not to care for myself, my own father made me believe I was worthless. I saw how the boys around me used the steps to stay sober. I decided and made a promise to myself that I would apply the steps to my addiction of misery, own my actions, empathize, and talk openly about them. I was told I would need to do it for the rest of my life, and I have.
After Rancho, I went to college and studied political science. My part time retail job turned into a career, becoming a director for the company, and managing 4 billion dollars in sales volume. My most valuable blessing came to me when I was 21 years old and I had my daughter.
Now a father, I vowed never to be like mine, but I did not know how to be a man. My daughter made me a man without even realizing it. I excelled at my career and was recruited by several companies to lead their criminal investigations departments. I have traveled to over 30 states, flew in the corporate jet, and been entrusted with high level information within these organizations.
I currently work within the corporate investigations field and threat management with international responsibility. Inside, I am still that kid from Sinaloa Mexico, a minority of minorities. This life has taken so much from me while at the same time has provided me with unimaginable opportunities. The tools I acquired at Rancho have saved my life… I have struggled with mental health and have been diagnosed with PTSD.
Without an experience like the one I had at Rancho; I would have killed myself. I manage my mental health through vigorous exercise, recently running 48 miles and practice martial arts 5-6 times a week. I openly share my past and have a tight knit support group. Thinking back, I was always told I would be nothing and was destined to die tragically. The counselors at Rancho told me that I could be something. I believed them…
– Rey
Grateful, Thankful, Blessed!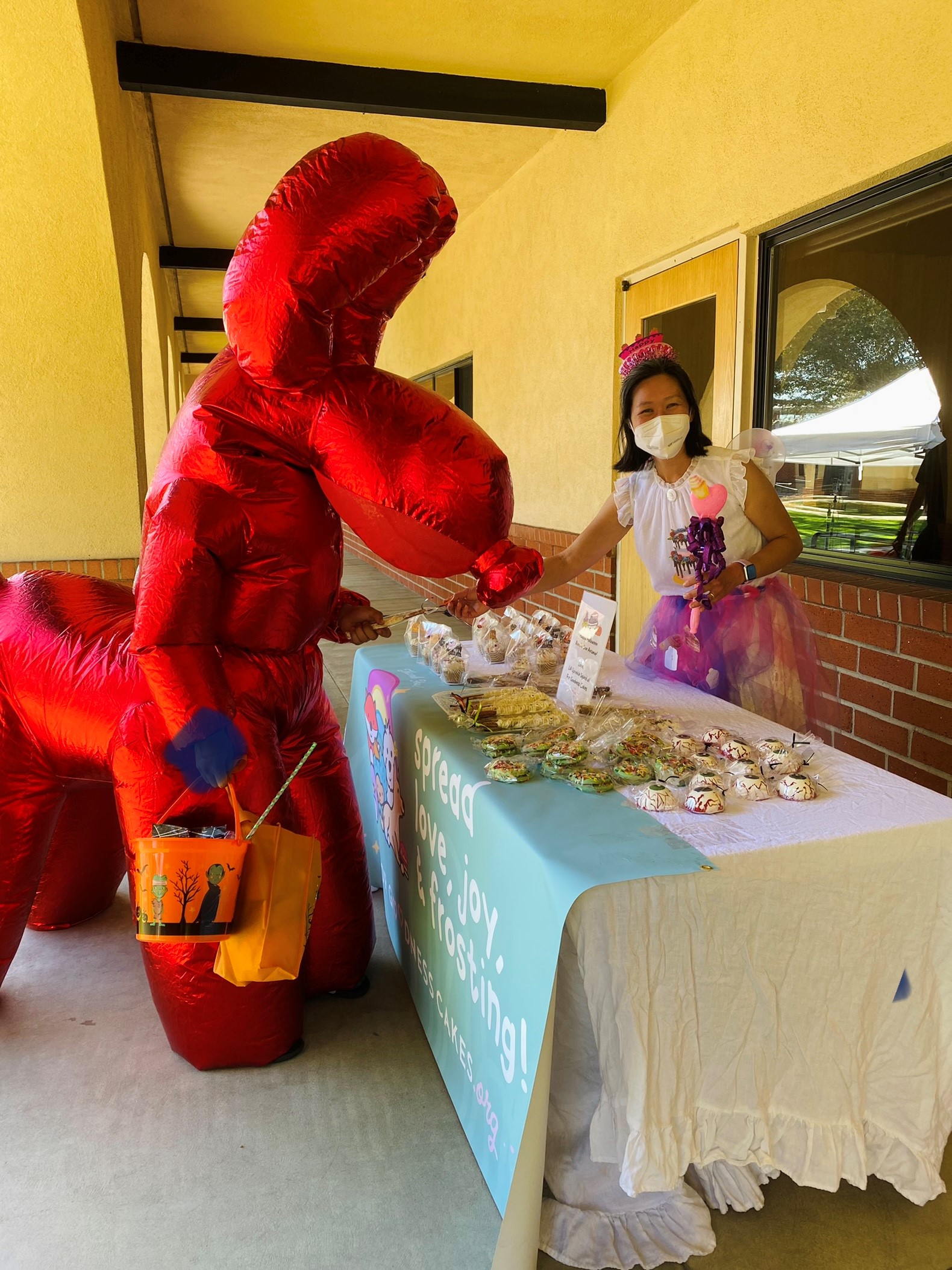 This has been a season of opportunity for the youth at Rancho. We had our first outdoor fishing outing in the famous Channel Islands in August. The outing was an opportunity for our youth to learn and experience outdoor life through fishing.
They observed wildlife, learned new skills, and even caught fish. This was an experience of a lifetime for our youth. In October, we celebrated the spooky season with a campus wide trickor-treat event where staff decorated their offices for the youth as they arrived for their treats in costumes.
We had our special guests from the community, "For Goodness Cakes", who sponsored their own booth and handed out home-made goodies from the organization's volunteers.
We were also happy to have another of our wonderful supporters, "Connecting a Caring Community" (CCC), host a Halloween party with food and Halloween treats. All of these experiences remind us how grateful we are to have such amazing supporters.
Brother John's Reflection
The Gospel of Mark speaks to the second commandment of loving your neighbor as yourself. As our thoughts turn toward the meaning of Christmas, we might reflect on this poem.
The Love Within My Heart I know not where to begin, my friend, I know not where to start.
I only know that I must share The love within my heart.
For my dear Lord did plant it And tended it with care Then whispered words of encouragement, "Now is the time to share." "Help those in need," He told me, "Give them care and hope.
If they are plunged in misery Help them find the strength to cope."
"Console the low and lonely, Show charity to one and all.
Help lift them up when saddened. If perhaps they should stumble or fall."
I put His words to practice.
Everyday I try my best, To do as He has told me By spreading joy and happiness.
"Let charity and love prevail, Help others find their way,"
Are my Lord's words of wisdom That I try to live by every day.
Shirley Hile Powell All our benefactors, living and deceased, will be remembers in a novena of masses at Christmas.
Thank You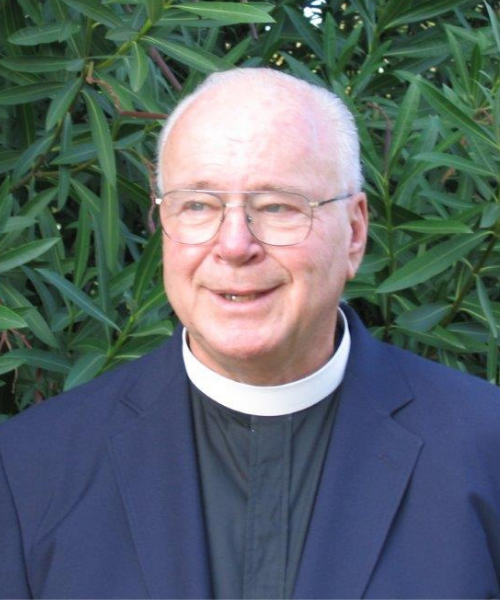 Benefactors List
Rancho is grateful to our friends who contributed from August 2, 2022 through November 15, 2022. All donations are greatly appreciated. Our mission would not be possible without your continued support.
Mr. Richard Akerblom
Mrs. Marsha Allender
Arthur J. Gallagher & Company
Associ. for LA Deputy Sheriffs
Mr. & Mrs. Anthony Aveta-Giangrasso
Ms. Celia Avila
Mr. & Mrs. Ronald Babick
Mrs. Linda Badillo
Mr. & Mrs. Raymond Ballard
Barbara Ross Charitable Trust
Mr. & Mrs. James Barry
Ms. Nancy Bejune
Mr. Michael Bellinder
Ms. Debra Birgen
The Blackbaud Giving Fund black
Ms. Carol & Carloyn Bloch
Mr. David Bohline
Mrs. Lori Brakka
Mr. Francis Brazil
Ms. Mary Brennan
Mr. Phillip Broderson
Mrs. Santa T. Brooks
Brother Of The Holy Cross
Mr. David Buchanan
Mrs. Beverly Bushner
Mrs. Kelley Butler
Mr. & Mrs. Odus Caldwell
Mr. & Mrs. Larry Capra
Ms. Patricia Carney
Mr. James Castro
Fr. Brian Cavanagh
Mrs. Tessie Chalissery
Chaminade College Preparatory
Chatsworth Women'S Club
Ms. Genevieve Chevrez
Mr. John Chillington
Chipotle Mexican Grill
Christian Foundation of America
Classic Chevys OF SoCal
Mr. & Mrs. Ronald Cloutier
Knights Of Columbus
Connecting a Caring Community
Mrs. Barbara Cook
Mr. Michael B. Corr
Mr. & Mrs. Paul Corsa
Mr. Larry Cosgrove
Mrs. Sharon Covington
Mrs. Julie Cramer
Ms. Catherine Cuccia
Custom Control Sensors, LLC
Dr. & Mrs. Aurelio De La Vega
Mr. & Mrs. Richard Denier
Mr. & Mrs. Steve Dey
Mrs. Iljosa Dobler
Mr. & Mrs. Daniel Douglas
Mr. James S. Drewes
Mr. & Mrs. Ron Estrin
Mr. & Mrs. John Farrell
Mr. & Mrs. Peter Ferry
Mr. Greg Finch
Mr. & Mrs. Carl Fischer
Mr. & Mrs. Gary Floyd
For Goodness Cakes
Friese Foundation
Mr. & Mrs. Paul Fuess
Mr. & Mrs. Raymond Fuess
Mr. David Furukawa
Mr. & Mrs. Franklin P. Geraty
Mr. Albert Ghirardelli
Mr. & Mrs. David Gillen
Mr. & Mrs. George Gnesda
Mr. Anthony Gonzalez
Mr. Terry Gordon
Mr. & Mrs. Paul Graham
Mrs. Rikki Green
Ms. Debra Greene
Guardian Angel Aquatics
Mr. & Mrs. Donald Gustavson
Mrs. Catherine P. Guthrie
Mr. & Mrs. Walt Hadfield
Mr. Scott Hamilton
Mrs. Cheryl A. Harber
Ms. Patricia L. Hawkins
Mr. & Mrs. Gary Herman
Mr. Deven Hill
Ms. Carolyn Hilliard
Mrs. Katherine Hirscher
Hoffman & Associates Building Corp.
Ms. Lynne Hook
Mr. & Mrs. Gary Hoover
Mrs. Charlotte Hoyt
Dr. & Mrs. Steven Iceland
Ms. Joann Jacks
Mr. Harry Johnson
Mr. & Mrs. Jonathan Jones
LADWP Employees' Associ.
Ms. Terresa L. Knox
Mrs. Susan Kohl
Mr. & Mrs. David Krems
Mr. & Mrs. Frederick Kuppers
Ms. Denise Laborde
Mrs. Michelene Laski
Mrs. Sharon M. Leahy
Mr. & Mrs. Gregory Lefevre
Mr. & Mrs. Robert De Leo
Mr. Sean S. Leverance
Mr. Chuck Lichter
Mr. & Mrs. Tony Lufrano
Mr. Lawrence Lytle
Mr. Loy D. Lytle
Mr. & Mrs. Richard Mader
Mrs. Mary Mahon
Mr. & Mrs. Richard Marciniak
Mr. & Mrs. Harvey Marsh
Mr. John Martin
Mr. Timothy Masterson
Mr. Anthony Maurer
Mr. Francis Mazzeo
Mr. & Mrs. Timothy McAnany
Mrs. Teresa McMenamin
Mr. & Mrs. Thomas McMinn
Air Medic
Mr. & Mrs. Edson Moreno
Mr. Robert D. Mottolo
Ms. Helen Murphy
Mr. & Mrs. Michael Nash
Mrs. Antoinette Nothacker
Dr. & Mrs. Nina K. Odeimi
Mr. & Mrs. John O'Donoghue
Mr. & Mrs. John O'Flynn
Mr. Stuart Ogilvie
Mr. & Mrs. Richard Olivier
Ms. Sue Opdyke
Patterson & Owen, LLP
Mrs. Christina Palacios
Mr. Paul Panetta Jr.
Mrs. Leslie Parker
Mr. John Patillo
Mr. Doug Pattillo
Mrs. Marilou Perez
Mr. Mrs. Walt Petrovsky
Dr. & Mrs. Earl Petrus
Mr. & Mrs. Ronald Piekunka
Mr. & Mrs. Roland Pinza
Mr. Robert Plassmeyer
Polk Family Trust
Mr. & Mrs. Randy Potter
Mr. Matt Powell
Mr. & Mrs. Eric Price
Mr. & Mrs. Andrew Provenzano
R & R Printers
Mr. & Mrs. Robert Radford
Mr. Raymond Raedy
Reseda Women's Club
Mr. & Mrs. Richard Ricci
Mrs. Gail Ann Roman
Mr. & Mrs. Steven Romofsky
Ms. Eleanor Rosa
Mrs. Diane Rostant
Mr. & Mrs. Jorge Ruiz
Mr. & Mrs. Ernest Sanchez
Mr. & Mrs. Robert G. Sanchez
Ms. Kathryne Saravia
Ms. Vicky Sater
Mr. & Mrs. Carl Schack
Mr. & Mrs. Joseph Sciuto
Mr. & Mrs. Rajiv Shah
Sherman Oaks Woman'S Club
Dr. Lupe Simpson
Mr. John Soltero
Mr. Mrs. William Southern
Mr. Joseph Spinazzola
The Stand, LLC
Mrs. Leslie Steinman
Mr. Anthony Stella
Mr. & Mrs. Paul Stevens
Mrs. Barbara Strieck
Mrs. Ann E. Sweeney
Mrs. Aubree Sweeney
Mr. & Mrs. Timothy Sweetland
Mrs. MaryAnn Thompson
Mrs. Angeline Thornton
Mrs. Ann M. Tinsley
Mrs. Suzanne Trepany
Ms. Dolores Tukich
Mr. & Mrs. Peter Tullio
Mr. Pablo Ulloa
Mr. & Mrs. Anselm Varni
Ms. Demitria Villa
Mr. Ray Vincent
Mr. Robert Volpe
Mr. & Mrs. Donald Waldman
Mrs. Shirley Weinbeck
Mr. Keith Wieser
Mr. & Mrs. Frank Wilson
Mr. Richard Woolery
Mrs. Cecilia Worcester
Mr. & Mrs. George Zaki
Mrs. Susan Zarakov
Mr. Karl Zufelt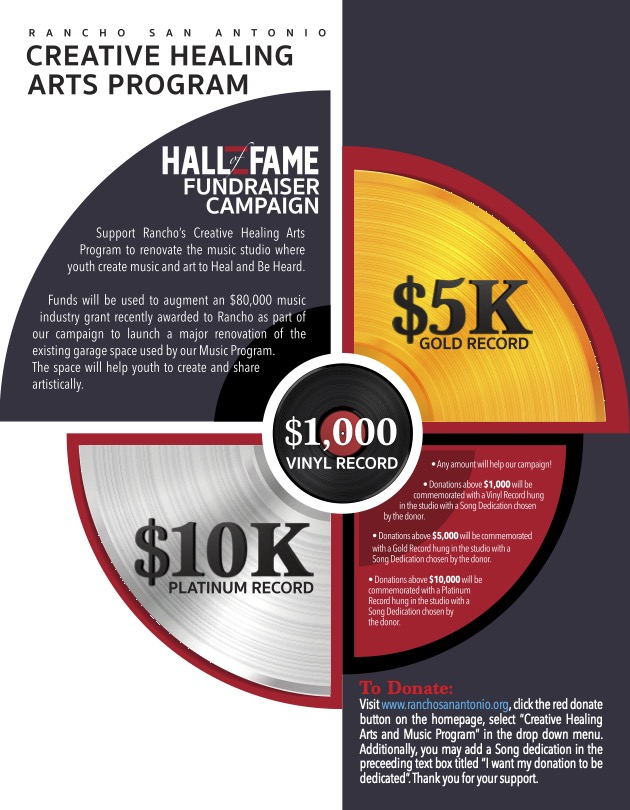 Raising Funds for Creative Healing Arts and Music Studio
Support Rancho's Creative Healing Arts Program to renovate the music studio and art to Heal and Be Heard.
Funds will be used to augment the music industry grant award to Rancho as part of our campaign to launch a major renovation of the existing garage space used by our music program.
The space will help youth create and share artistically.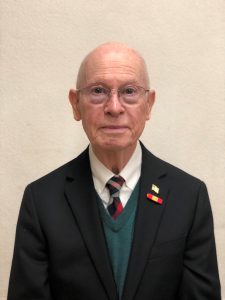 In Memory of ED Tinsley (1938 - 2022)
It is with great fondness that Rancho remembers our Board of Director, Mr. Ed Tinsley. Ed served as
President on the board from 1986-1988 and remained on the board until 2021. Ed had a wonderful
personality and loving spirit. His years of service and dedication will never be forgotten.