40th Annual Classic Car Show present by Classic Chevys of Southern California
JOIN FREE EVENT
Please join us for our 40th Annual Classic Car Show on Sunday May 7th, 2023 at Rancho San Antonio, 21000 Plummer St. Chatsworth, CA 91311.
Rancho San Antonio, 21000 Plummer St. Chatsworth, ca 91311
All proceeds benefit Rancho San Antonio. Best of the best awards Presented to the top cars.
Rancho San Antonio T-Shirt Sale!
You can support Rancho through our apparel sale. T-Shirts will be available at the event.
Aubree Sweeney
A NOTE FROM THE EXECUTIVE DIRECTOR
Whenever it is newsletter time, it is like clockwork, an alumnus happens to show up out of the blue to remind us why we do what we do and it's my job to share that feeling with you. Our newsletter all-star, Johnny, stopped by Rancho because he wanted to show his own children where he used to live. Johnny was one of the first youth I worked with at Rancho. He said something so powerful to me. As he shared about how Rancho saved his life, he said, "I knew you loved your job and I knew you loved me." Twenty-five years later, I still love my job and still want the youth at
Rancho to know they are loved even when they feel so unloved and sometimes unlovable. Sometimes we all need reminders of why we do what we do. Johnny's words stayed with me and will continue to motivate me on the hardest of days. He had a winning smile and his return brought a smile to my face.
I want to thank all of our stakeholders for all you do to show our youth that
they are worthy of your time, your support, and your resources.
Rancho is turning 90 this year and has helped countless young men join the ranks of Johnny to know they are both loved and loveable. So many exciting things are going on as we celebrate this milestone. Thanks to our generous donors, we raised the funds to start phase one of the new Creative Healing Arts studio. Johnny's cottage, which was moved to our campus in the 1950s, is going to be demolished and the state granted funds to build a new outpatient therapy building.
Rancho has expanded to provide services to the community through diversion and outpatient substance use treatment to a wider array of clientele. We are developing a new website and you will be able to read more about the diverse programming we now offer and share current information about events. You may have even noticed that this newsletter got a facelift! Thank you for doing what you do!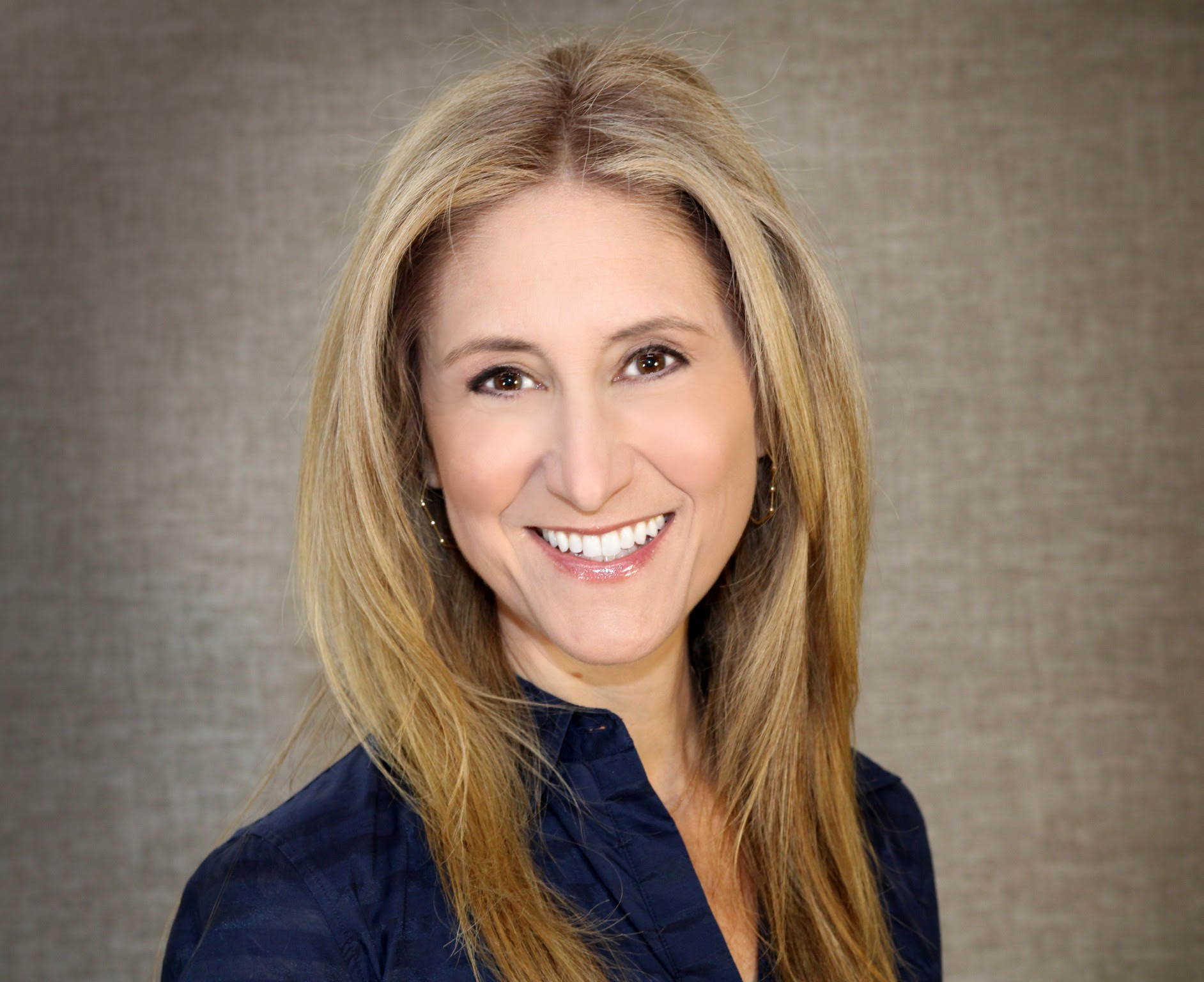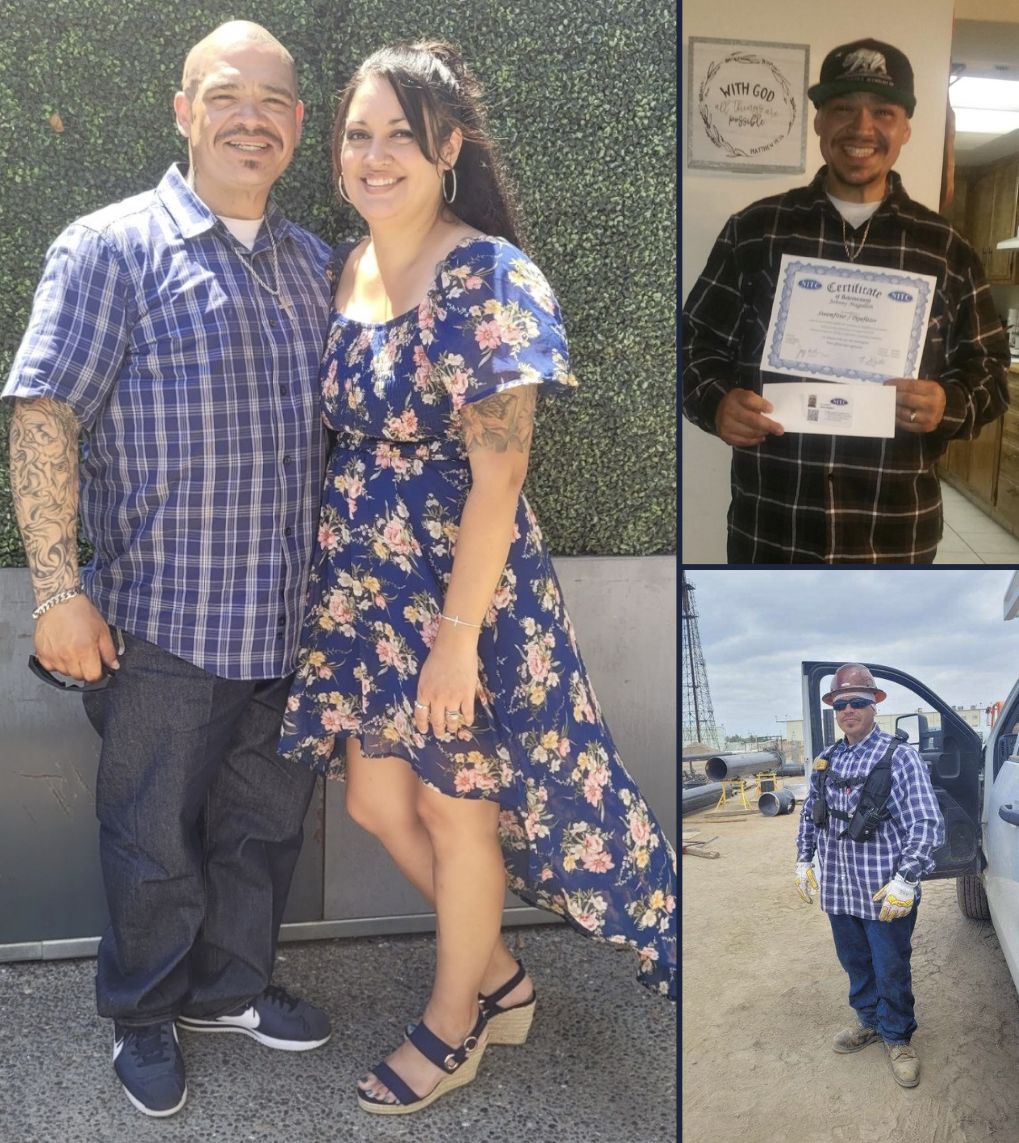 Rancho All-Star
Johnny graduated from Rancho in 1998 at only 15 years old. He had a girlfriend at the time that is now his wife and the mother of his six children. He is a devoted father and grandfather. He got his license and national certification in welding, pipefitting, and rigging and has a successful welding business. He is most proud of being in the union and of the job opportunities this affords him. He lives a life focused on religion, family, sobriety, and a strong work ethic. Johnny says he learned about parenting because of the way he was "parented" at Rancho. His kids have chore charts, and when they isolate in their rooms and don't want to talk, he encourages them to get off their devices and share what's on their minds and in their hearts. He knows firsthand how hard this is to do as a kid but how important it is to one's mental health. According to Johnny, "This place changed my life, and I'll never forget it." Thank you, Johnny, for coming back and sharing your story.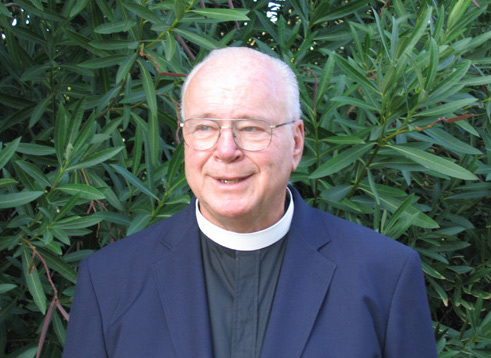 WISE WORDS FROM OUR CORNERSTONE
Reflection on Psalm 46:10
We are all in this life together.
"We are all just walking each other home."
Recognize when a problem exists.
Acknowledge the pain you feel – or caused.
Ask for help, pray for guidance.
Do one small, concrete thing to create change.
Make amends if appropriate.
Remember you always have choices.
Pray for strength, courage, healing.
Share what you've learned with others.
Don't give up hope or extinguish it in others.
Forgive yourself. Forgive others.
Thank you benefactors for helping us on our way home.

Campus Update
Behavioral Health Continuum Infrastructure Program (BHCIP)
The state awarded Rancho $4.2 million dollars through BHCIP to build a new outpatient behavioral health center that will provide mental health and substance use treatment as well as prevention and early intervention for youth and their families.
Complex Trauma Training Consortium (CTTC)
Rancho has been selected as a CTTC site to provide an array of complex trauma training throughout the Greater Los Angeles Metropolitan and Southern California areas. Stay tuned, our new website will have all the information.
Creative Arts
The Creative Healing Arts Program provides a platform for youth with histories of traumatic experiences and marginalization to have a voice. Recently, the program has worked with professionals (who have impressive connections to the music industry) to develop a design for a music studio and interactive artistic space. Youth often contribute to projects and events on campus. Recently, they created a showcase honoring Black History. One youth is presenting a poem and artwork based on his self-image portrait painted with the influence of Jean-Michel Basquiat –a black artist from New York. Another project includes painting /process groups that depict heroic figures and heroism in daily life. The program continues to be a hub where youth gather to 'heal and be heard'.
A Message to Our Supporters
The holiday celebrations and festivities are now over, and the new year has begun. We want to, once again, thank all of those who contributed to making the holidays so very merry and bright. The youth were blessed with so much cheer, goodies, and gifts that had them overjoyed and thrilled with excitement. We thank you for your mindful generosity. We wish you all a very happy and healthy year ahead.
Benefactors List
Rancho is grateful to our friends who contributed from Dec 1, 2022 through February 1, 2023. All donations are greatly appreciated. Our mission would not be possible without your continued support.
Mr. & Mrs. Richard Angelo
Arthur J. Gallagher & Company
Mr. & Mrs. Raymond Ballard
Mrs. Nancy Bejune
Mr. Brian Bluestein
Mrs. Rose Ann Boken
Mr. Kevin Boyd
Mrs. Lori Brakka
Mr. Francis Brazil
Brother Of The Holy Cross
Mr. & Mrs. Robert Buffum
Mrs. Beverly Bushner
Mrs. Kelley Butler
Mr. & Mrs. Robert Byrne
Mr. Sean Cain
Mr. Daniel Cap
Ms. Patricia Carney
Ms. & Ms. Carol & Carloyn Bloch
Fr. Brian Cavanagh
Christian Foundation of America
Classic Chevys of Southern Ca
Mr. & Mrs. Ronald Cloutier
Connecting a Caring Community
Mr. & Mrs. Arthur Connolly
CSUN Early Birds
Mr. & Mrs. Robert De Leo
Mrs. Elizabeth
Mr. & Mrs. Robert Demeter
Mr. & Mrs. Steve Dey
Ms. Patricia Didonato
Mrs. Iljosa Dobler
Ethel J. Scantland Foundation
Mr. & Mrs. John Farrell
Mr. & Mrs. Peter Ferry
Mr. Edward French
Mrs. Kathy Gonzalez
Mr. Terry Gordon
Mr. & Mrs. Paul Graham
Ms. Debra Greene
Mr. Steve Haim
Mrs. Janet Heller
Mr. & Mrs. Gary Herman
Mr. Richard Hoefflin
Mrs. Lynne Hook
Mr. & Mrs. Gary Hoover
Ms. Joann Jacks
Mr. & Mrs. James McKay
Mr. Harry Johnson
Mr. & Mrs. Jonathan Jones
Mr. & Mrs. Steve Kelleher
Mr. David Key
KOC#2406 & #2455
Mr. & Mrs. Frederick Kuppers
Mrs. Norma Laine
Mr. Rodger Lamer
LADWP Employees' Assoc.
Mr. & Mrs. Alan Leupp
Mr. & Mrs. Richard Marciniak
Mr. Greig Mare
Mr. & Mrs. Harvey Marsh
Mr. John Martin
Mr. & Mrs. Douglas Maxey
Mr. Art Cardoza & Mrs. Carol Green
Maxine Robinson Trust
Mr. Francis Mazzeo
Mrs. Catherine McMinn
Mr. Richard Melcer
Mr. & Mrs. Kenneth Mentzer
Mr. Britt Napoli
Mr. & Mrs. Rich Nichols
Mrs. Antoinette Nothacker
Mr. & Mrs. John O'Flynn
Mr. Stuart Ogilvie
Mrs. Barbara Olinger
Mrs. Marilyn Olson
Our Ladies or Lourdes
Ms. Sharon Para-Lavender
Mr. Joe T. Preciado
Mrs. Marilou Perez
Mr. Kevin Perlin
Mr. & Mrs. Walt Petrovsky
Dr. & Mrs. Earl Petrus
Mr. & Mrs. Ronald Piekunka
Mr. Robert Plassmeyer
Mr. & Mrs. Eric Price
Mr. & Mrs. Ricardo Rabinovich
Mr. & Mrs. Robert Radford
Mr. Vincent Ravine
Estate of Robert Rinde
Mr. & Mrs. Ryan O'Pallick
Mr. & Mrs. Ernest Sanchez
Ms. Kathryne Saravia
Mr. Vincent Ravine
Estate of Robert Rinde
Mr. & Mrs. Ryan O'Pallick
Mr. & Mrs. Ernest Sanchez
Ms. Kathryne Saravia
Mr. Carl Schack
Schrillo Family Foundation
Mrs. Joan Schugel
Mr. & Mrs. Rajiv Shah
Mr. Samuel Shandler
Mr. Bob Siegmeth
Dr. Lupe Simpson
Mr. & Mrs. Jeffrey Singer
St. John Eudes Swim Team
Mr. & Mrs. John Steiner
Mr. Anthony Stella
Mr. Geoffrey Stevens
St. Euphrasia school
Mrs. Barbara Strieck
Mrs. Elizabeth Strother
Mr. Michael Suizo
Mrs. Megan Sweeney
Mr. & Mrs. Luisa Tassey
Mrs. Anne Marie Tinsley
Mrs. Suzanne Trepany
Mr. & Mrs. Peter Tullio
Viking Heating & Air
Mrs. Shirley Weinbeck
Mr. & Mrs. Frank Wilson
WOSMOH
Mr. & Mrs. Brian Yabu
Mrs. Maria C. Younger
Mr. & Mrs. George Zaki
Mr. & Mrs. Oran Zitella
It is the mission of Rancho San Antonio to provide strength-based, trauma-informed, culturally relevant, therapeutic services to youth and families to instill hope, foster resiliency and create pathways for future success.